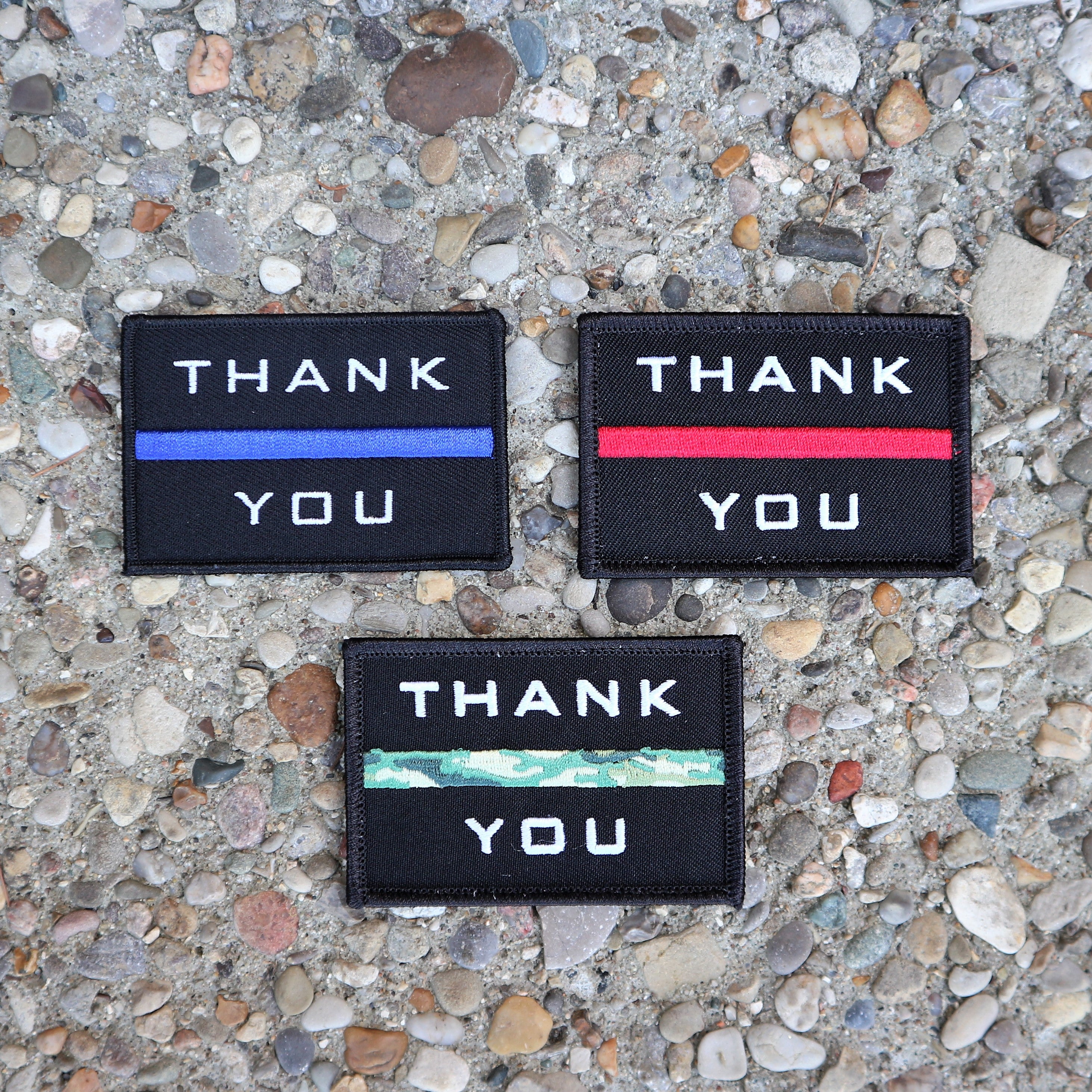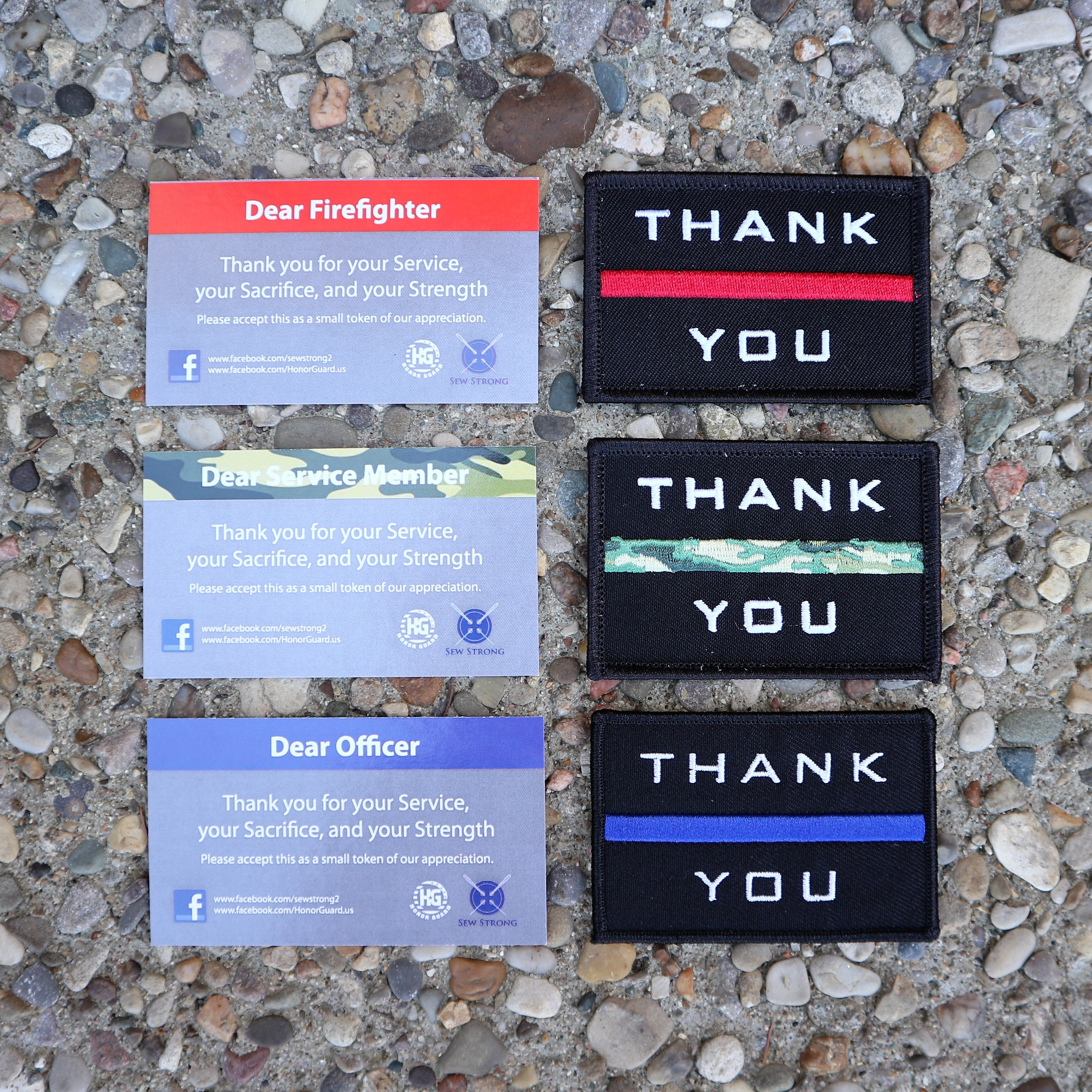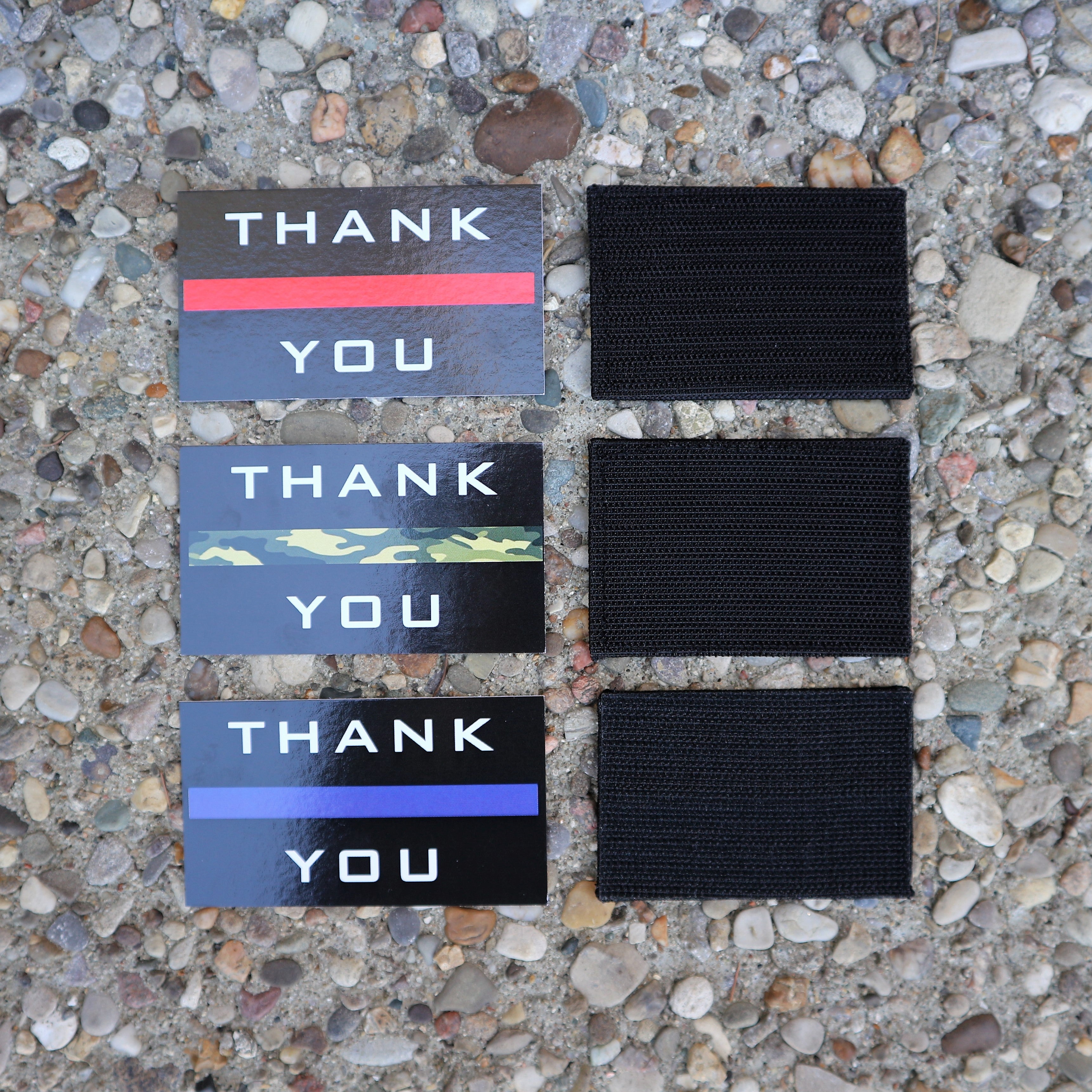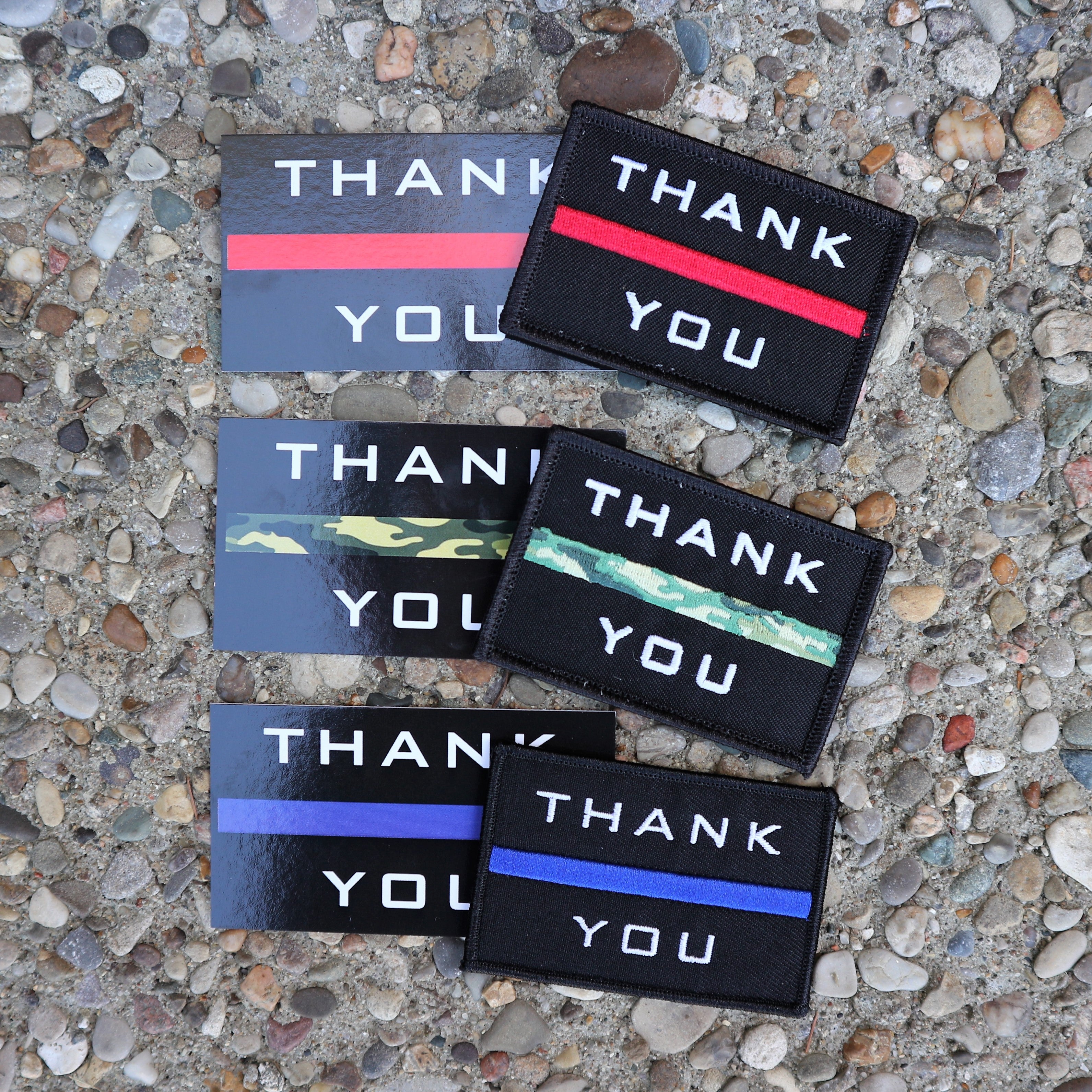 Honor Guard
Triple Thin Line Patch Bundle
Included with each Thine Line Patch order:
- 1 High Quality 2" x 3" Patch
- 1 Wallet Sized Thank You Card that reads: "Dear Firefighter, Thank you for your Service, your Sacrifice and your Strength. Please accept this as a small token of our appreciation."
Two words. Exponential Impact.
At Sew Strong we strive to promote gratitude. We wanted a way to remind our Firefighters, Law Enforcement Officers and Military members that when times are dark that they are appreciated. We are honored and delighted to be partnering with Honor Guard to offer these excellent patches!
About Honor Guard:
 A grass roots mission of honoring those that serve, and building bridges between the community and those that put their lives on the line every day.
Please join us in saying THANK YOU to our Nation's Officers, Fire Fighters, Medics, Nurses, and Military and bringing back the glory, prestige, and honor of serving our Country.