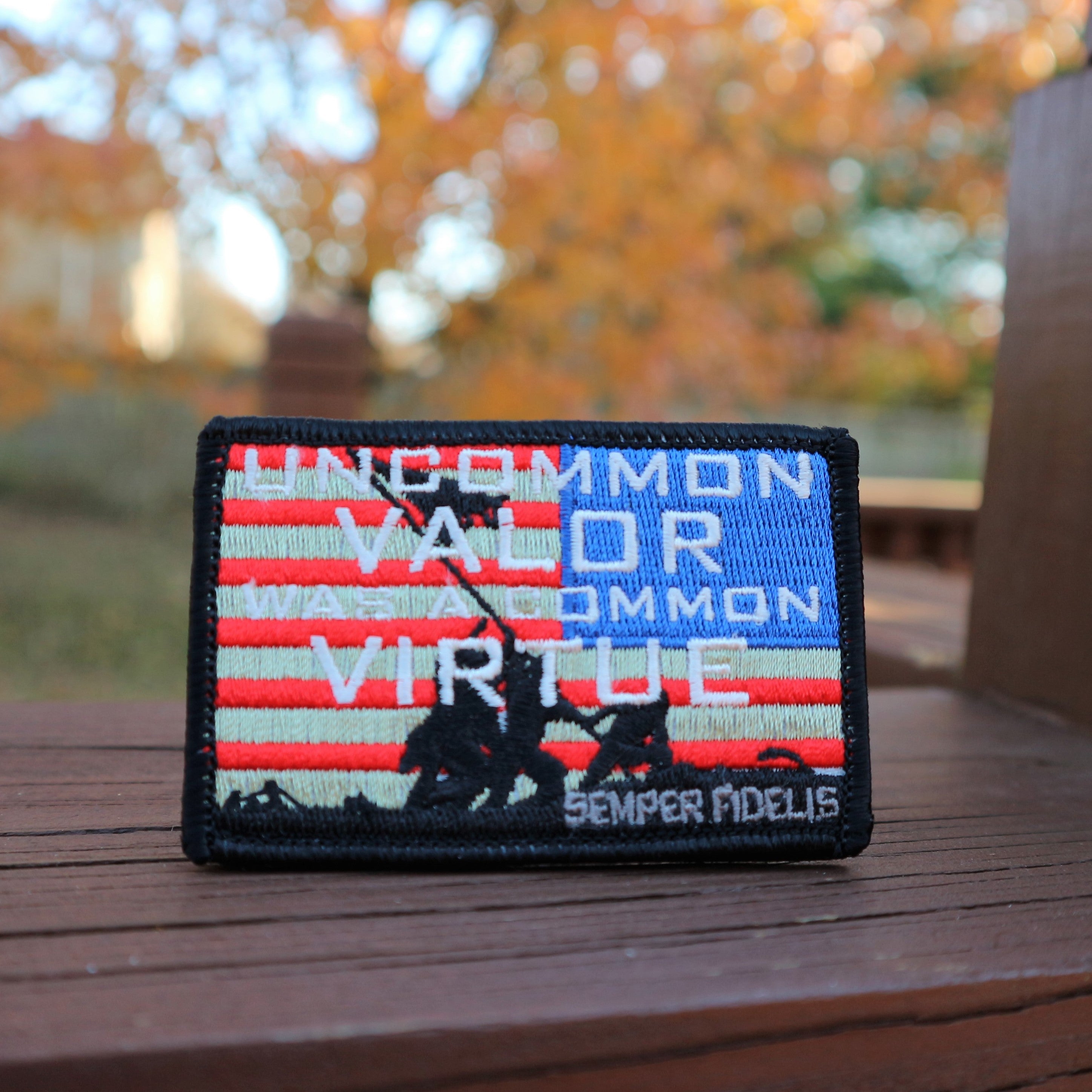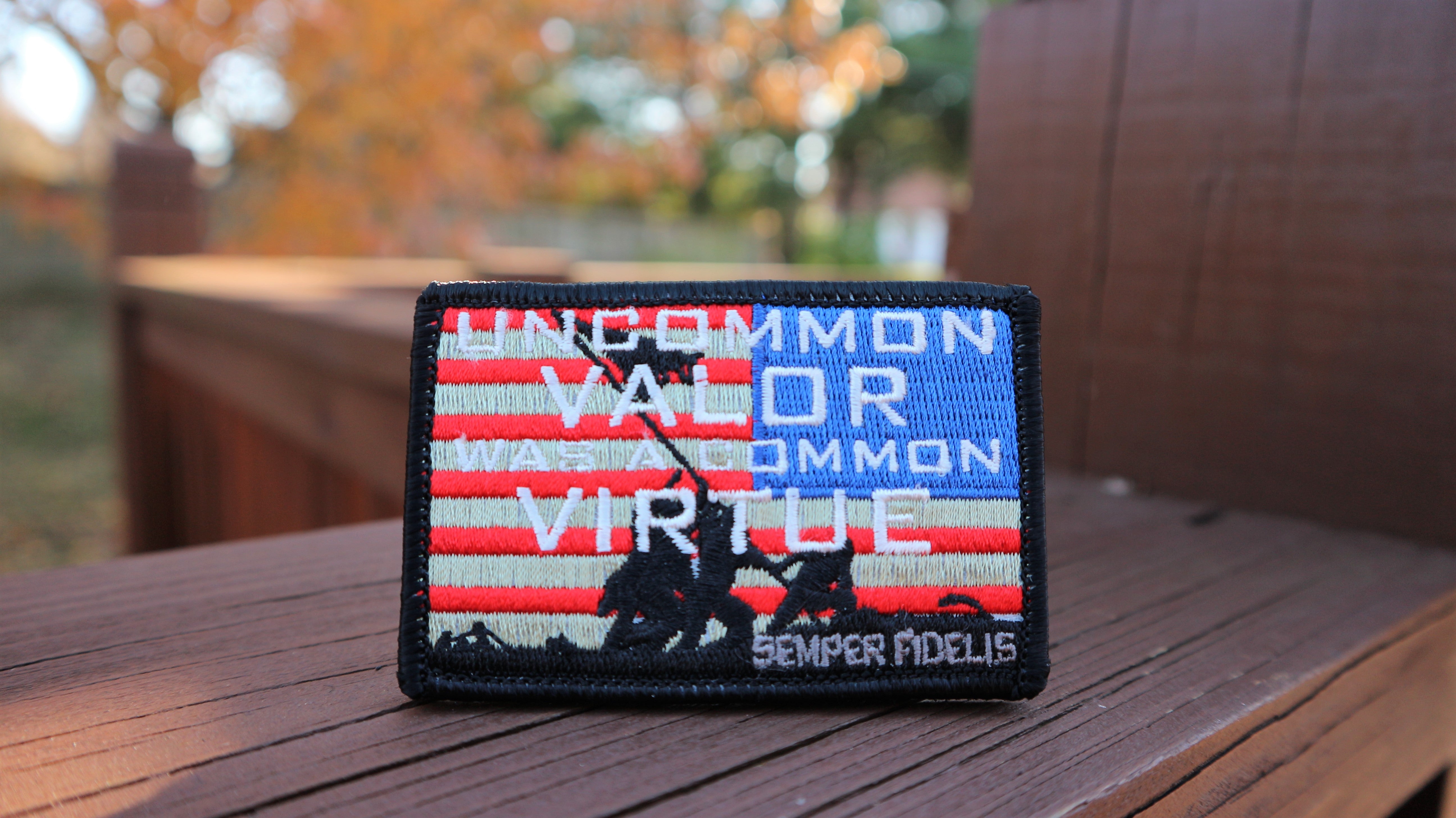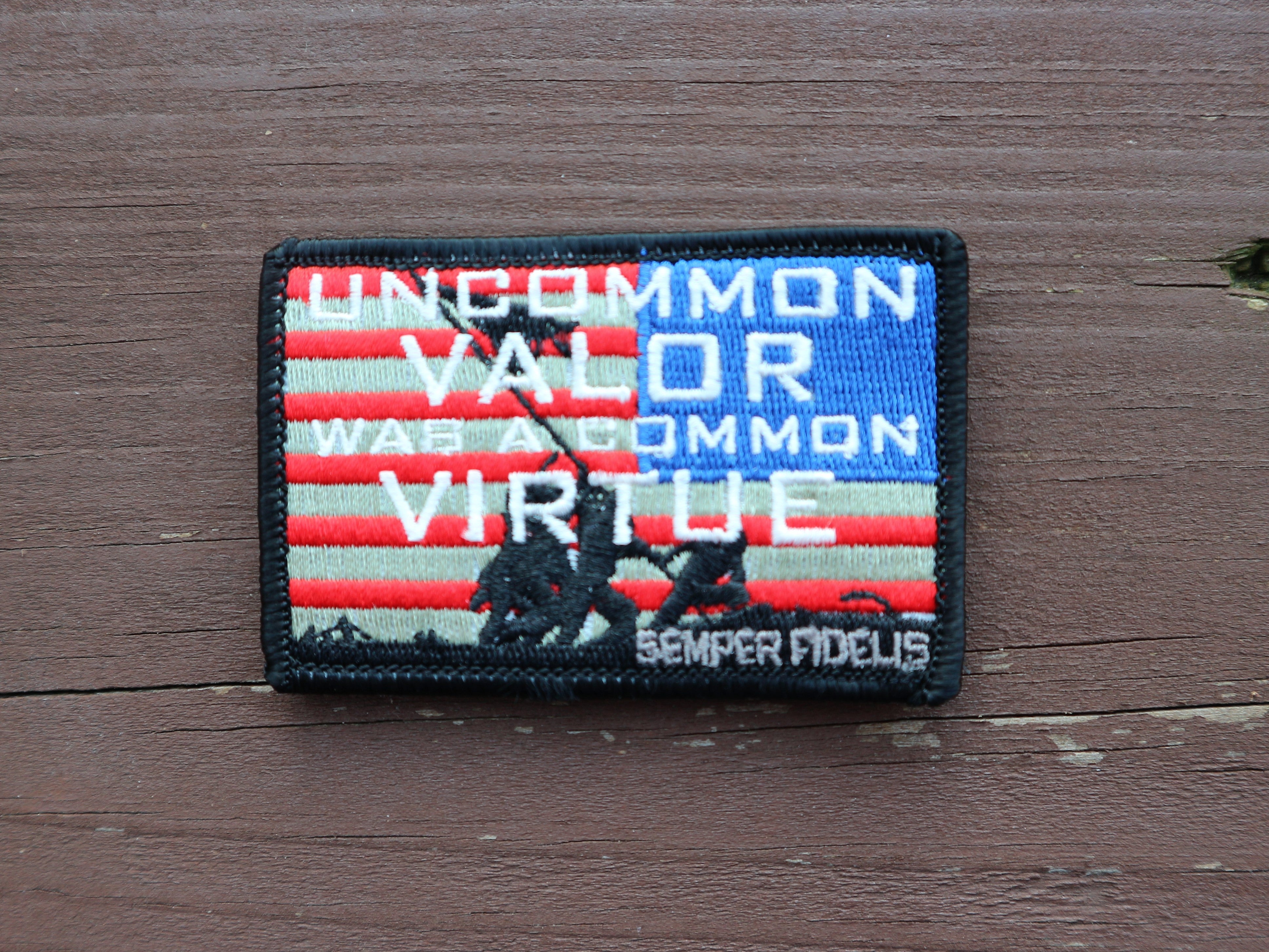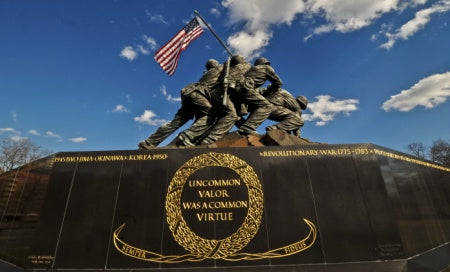 Sew Strong, LLC
Uncommon Valor Patch
We've teamed up with The Patch Whisperer to bring you this one of kind patch featuring the famous quote from Admiral Nimitz against the silhouette of the raising of the American Flag on top of Mount Suribachi, from 23 February 1945 during the battle of Iwo Jima in World War II.
Since November 10, 1775, the Marines have been a force to be reckoned with throughout the world. Admiral Chester W. Nimitz stirringly said "Among the Americans who served on Iwo Island, uncommon valor was a common virtue." That quote can be found on the Marine Corps War Memorial in Washington D.C. . You've heard their stories of valor, and today Marines fight on taking Americans and forging them into The Few and The Proud. 
We are extremely grateful for their service and it's an honor bring this patch to y'all!
"Some people spend an entire lifetime wondering if they made a difference in the world. But, the Marines don't have that problem." ― Ronald Reagan